Casa Del Sueno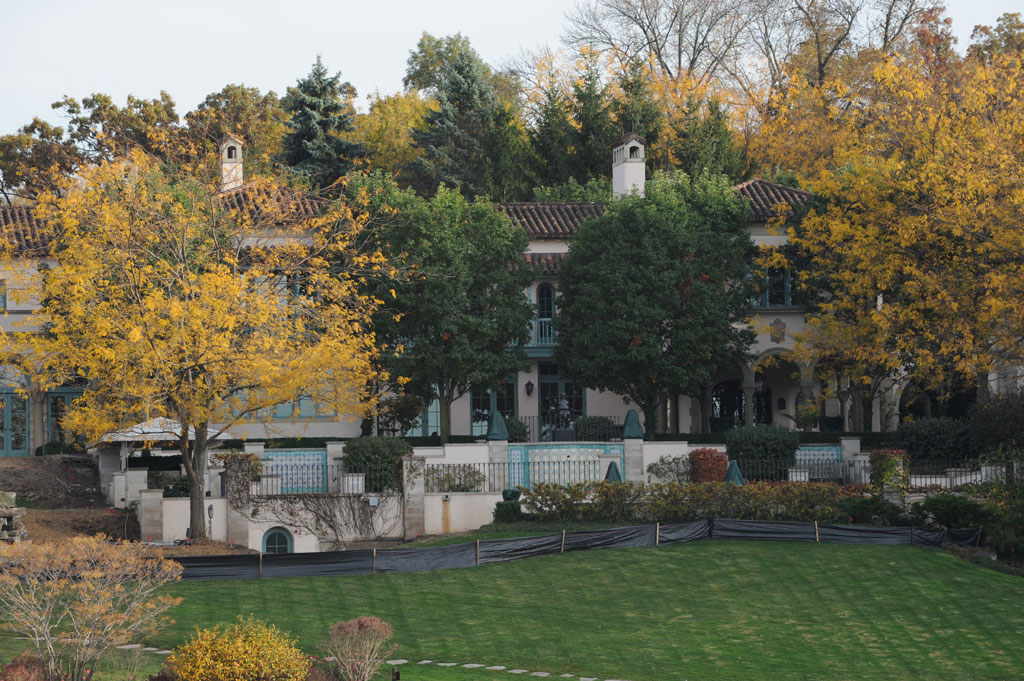 This elegant Spanish style home is known as Casa Del Sueno or Dream House. The original estate was built in 1893, and known as Galewood. Galewood burned down in 1928 and this home was built in 1930. It was then owned until 1952 by the Stark family, of the Stark Piano Company.
Over the years the estate has changed hands a number of times and the home has had many expensive renovations. Some of the more notable owners were Mr. and Mrs. William Bell, formerly of Chicago. Mrs. Bell is probably better known to Chicagoans as TV personality Miss Lee Phillip. The late Mr. William Bell wrote and produced daytime TV soap operas. Two of his best known include the Emmy award winning series "The Young and the Restless" and "The Bold and the Beautiful."
This beautiful estate is currently owned by a very famous Chicago family who has made their fortune in the travel and hospitality industry. The boathouse was made to look like an old lake steamer and is also used as a guesthouse. It is nicknamed "S.S. No-Go".