Bonnie Brae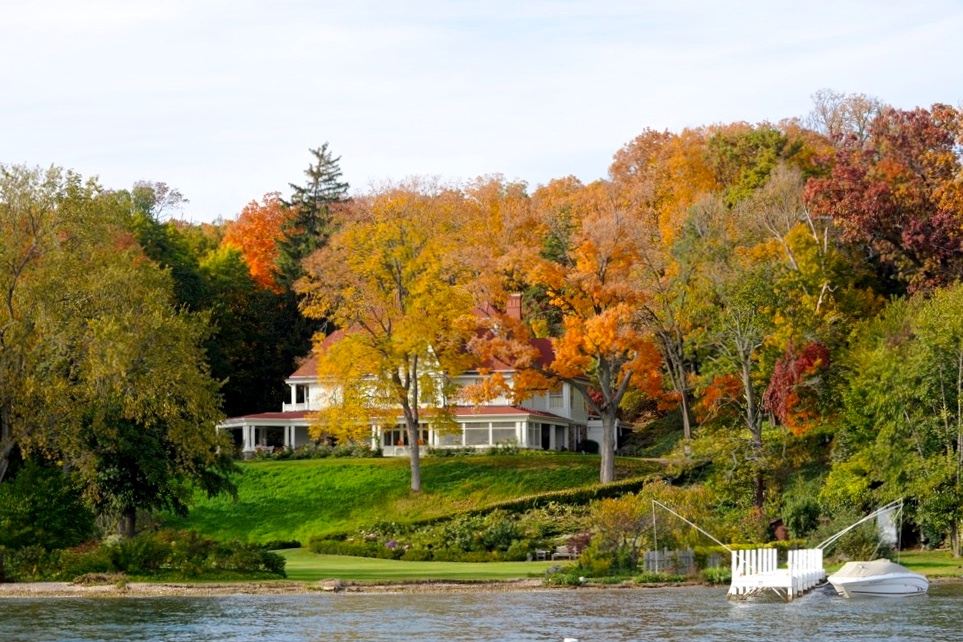 This historic mansion is known as Bonnie Brae. Originally built in 1881, for Judge Thomas F. Withrow and named for his daughter, Bonnie.
In 1897, Bonnie Brae, was purchased by Mr. and Mrs. Martin A. Ryerson. The Ryerson's were in the lumber business and fortunate enough to own one of the only lumberyards that survived the Great Chicago Fire of 1871.
Through the years, the Reyerson's were very generous supporters of many of Chicago's cultural institutions, including: The Art Institute of Chicago, The Field Columbian Museum of Natural History, and the University of Chicago.
Mr. Ryerson donated several buildings including Ryerson Physical Laboratory to the University and was also a personal friend with many of the artists he supported, including Claude Monet, who actually visited here. The main home of the Bonnie Brae Estate still stands, but the property was subdivided in 1954, and many new homes have been built on the original property.
Bonnie Brae Boathouse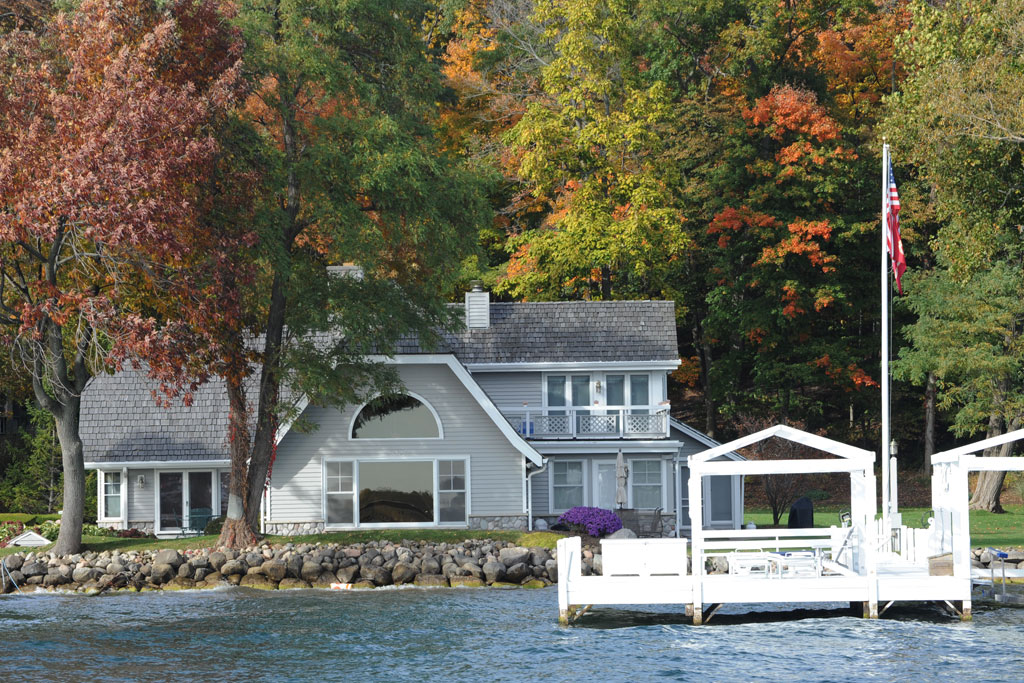 This rather interesting home, sits virtually in the water, and was the original boathouse for the Bonnie Brae Estate. The building was built before the turn of the 20th century to house their steam yacht The Harbor which is still operated on Lake Geneva.
Over the years, there were more than 50 steam yachts on the lake, and a few still remain at the bottom of the lake. Summer residents found that it was far more convenient to travel on the lake by steam yacht, rather than travel on land by horse and carriage.