Alpine Villa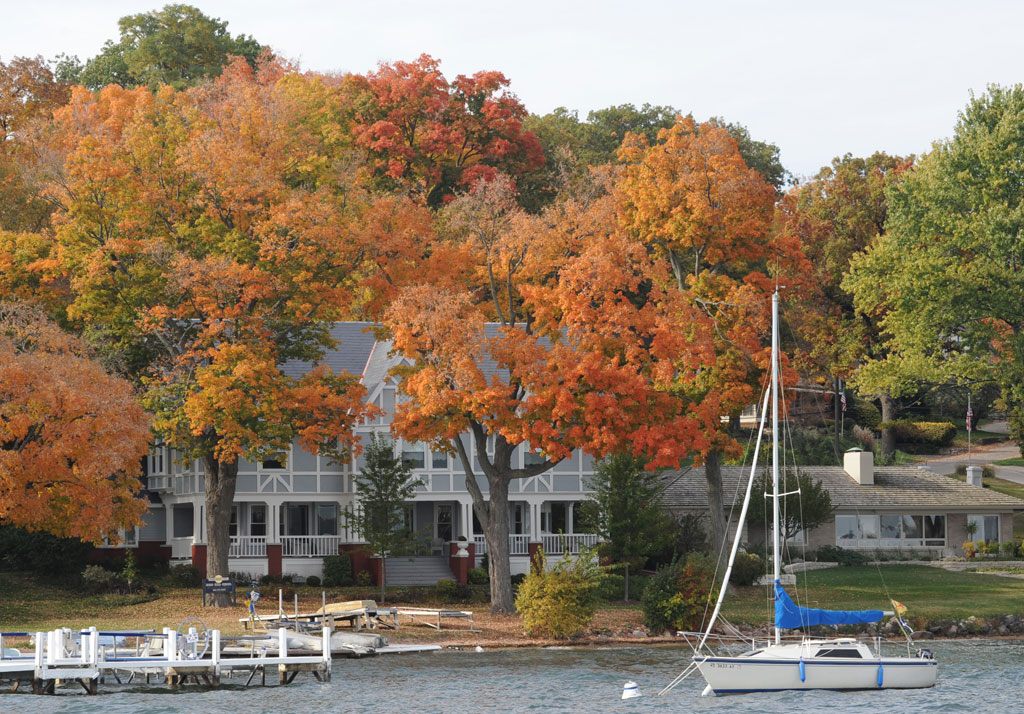 Built in 1874, Alpine Villa, is one of the oldest homes on the lake. This was once hunting and fishing lodge and was at the time the only building in the area. A lumber magnate by the name of Herbert A. Beidler purchased the property from Major E. V. Meatyard, who originally owned all of the property on Cedar Point. Meatyard had amassed a staggering 730 acres in the area. His holdings extended to Lake Como and even into the town of Walworth.
Major Meatyard was an inventor and during his lifetime secured 75 patents all relating to the railroad industry. His mining operations bankrupted him. In 1888, this 121 acres, now known as Cedar Point, was sold at a sheriff's auction for $17,000 dollars.
When the Potawatomi inhabited the area, Cedar Point was considered sacred ground to them. About 50 feet inland was a large boulder or spirit stone around which they staged their ceremonies. They also believed that the cedar trees that once lined the shore contained the spirits of departed ancestors.