Abbey Springs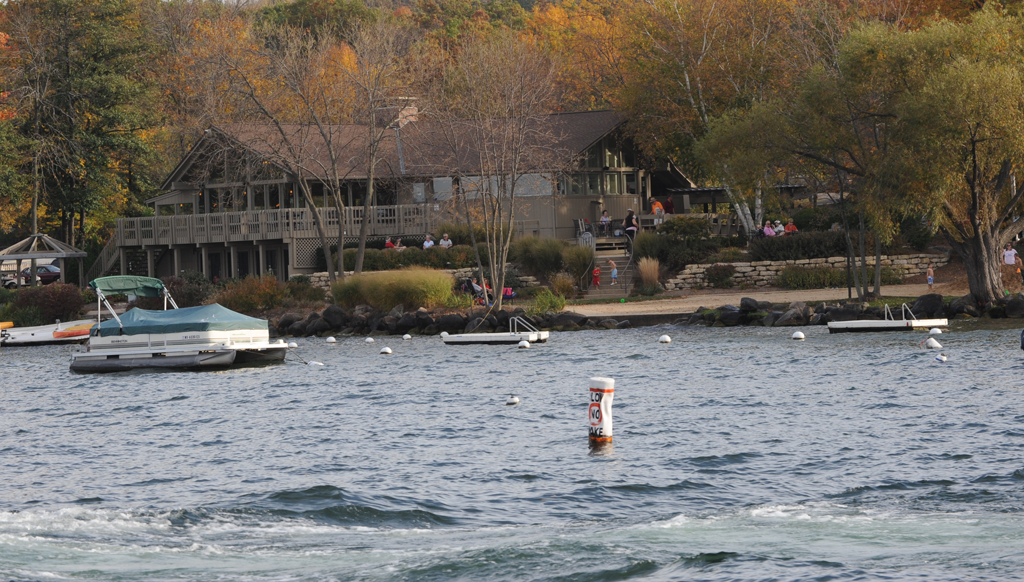 This building is the Abbey Springs Yacht Club, which is part of the Abbey Springs Condominium Development. In addition the yacht club, Abbey Springs has a beautiful golf course, swimming pool, and tennis courts.
The Abbey Springs Development is built on the site of the Edward G. Ayer estate known as The Oaks. It was built in 1875 and included 1200 acres of property. A stone boathouse, some of the walls along lakeshore drive, and one of the barns are all that remain of the original estate.
Mr. Ayer was in the lumber business and was co-owner of the Ayer and Lord Railroad Tie Compnay. Mr. Ayer made his fortune selling ties to the major railroads as they expanded westward. He was instrumental in building the Art Institute of Chicago and also persuaded Marshall Field to contribute a million dollars to the fund, which financed the construction of the Field Columbian Museum of Natural History in Chicago.
This museum was built as a memorial to the 1893 Columbian Exposition and stood in Jackson Park where the Museum of Science and Industry now stands,. The Field Museum was moved to its present location in Grant Park in the 1920's.