Jerseyhurst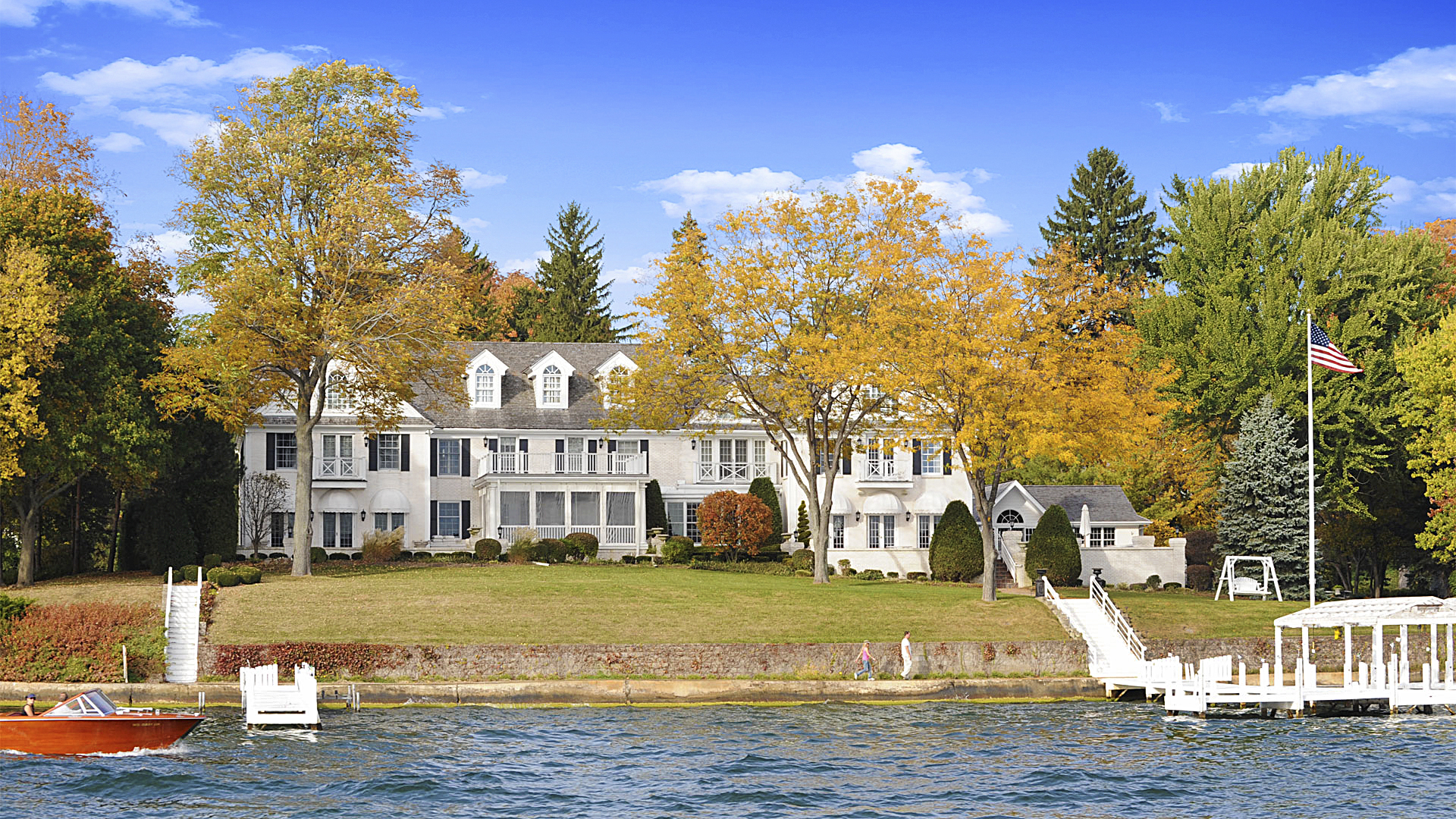 This Lakefront Lake Geneva Home, was built in 1879, and owned by R.T. Crane.   The original home was a spectacular Victorian and featured distinct stained glass windows depicting different views of the lake from various viewing points. The original home stood where the large white estate now sits, until it was torn down in 1933.
The Crane Company, was established in 1855,  and is still in existence today.  For many generations, it was the world's largest manufacturer of plumbing supplies and bathroom fixtures. In their prime, the Crane Company was more dominant in the plumbing industry than the Kohler Company is today.
The beautiful Lakefront Estate pictured above is the only original home left on the Crane Estate. It was built in 1889,  for Mr. Crane's daughter, Kate. It is now owned by the family of the late Carol Griffith.
The Griffiths have invested a lot of time preserving several of the buildings and restoring the property and natural woodlands.  Famous comedian Chevy Chase, whose real name is Cornelius Crane Chase, is actually a  member of the Crane family.
Mr. Crane was an advocate of employee rights. He was the first in the country to begin paying employees a percentage of the company's earnings and allowed all employees to purchase company stock.  He was incredibly well respected in the business world, and a pioneer in the "Employee Owned" management philosophy.