Black Point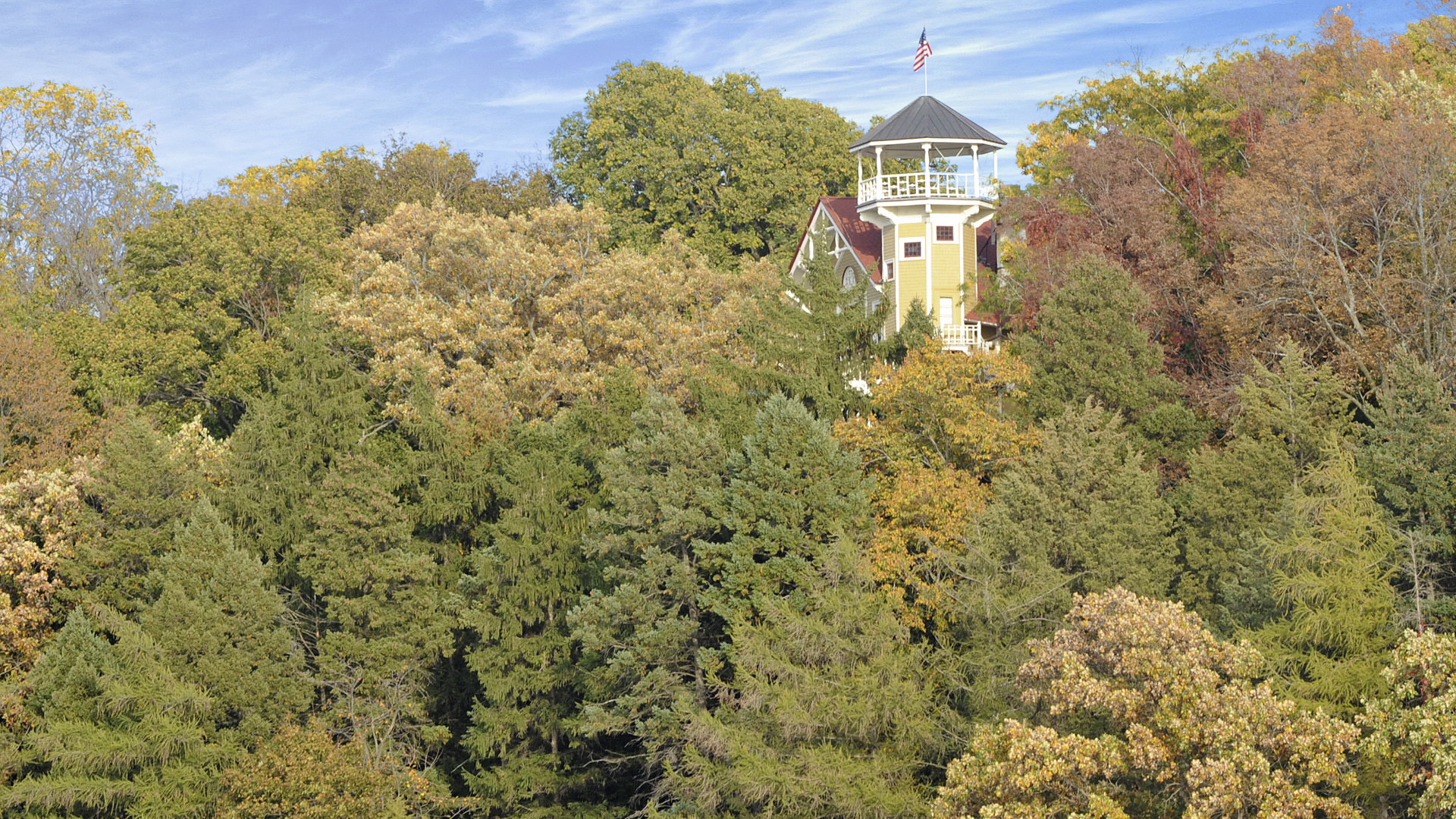 Pictured above is the Conrad Seipp mansion, which dates back to 1888. Conrad Seipp immigrated from Germany to the United States in the mid-1800's. He was a master carver and woodworker.
Mr. Seipp established Seipp's Brewery in Chicago, which was a very well known and popular brewery at the time, but was closed during prohibition. The Widows Walk lookout is a key feature of this beautiful Lake Geneva Lakefront Property. It was added so that the family could have a birds eye view of the sailboat races.
This historic Lakefront Lake Geneva home is virtually identical today as it was when it was built in 1888. Inside Black Point you will find all the original plumbing, furniture, oriental rugs, drapes, and more. Throughout the home you will find exquisitely crafted wood trim and moldings. One of Mr. Seipp's great grandsons,
William Peterson
, donated the home, everything in it, all of the land, 500+ feet of shoreline to the state of Wisconsin to be used as a museum. You can tour the home by purchasing a Black Point Tour ticket from the
Lake Geneva Cruise Line
, and taking a boat from Lake Geneva over to
Black Point.
Since donating the property, there have been major renovations to the home. These renovations include: repainting the exterior to its original color, rebuilding the observation tower, and building stairs from the lake up to the estate. Visitors to the estate are able to tour the first two floors of this historic lakefront home and the surrounding property. Transportation to the site is only available by boat, which is the same way the original home owners arrived 100+ years ago.
Another interesting note about Black Point is that the Seipp family had a fond love for collecting evergreen trees. Despite what many people may think, the beautiful evergreen trees that surround the property were not put in for privacy, but rather, they were put in because of the family's love for evergreens.
Over the years, the family planted every type of evergreen tree that can grow in the Lake Geneva soil and climate. At least 74 different species of conifer or evergreen trees are here.
Another interesting note about Black Point is the fact that the bottom of Geneva Lake drops off very quickly just a couple hundred feet off of the shoreline and reaches depths of over 100 feet.